A SIMPLY PERFECT CUP OF COFFEE
Wildcat is a premium small-batch coffee roaster. Proudly located in the foothills of Alberta on the legendary Cowboy Trail. We are dedicated to offering premium craft roasted coffee blends at an honest price, after all, great coffee should be enjoyed by everyone. Our beans are quality sourced from Central & South America, then carefully roasted in small batches to ensure a simply perfect cup of coffee.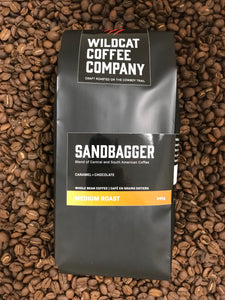 SANDBAGGER | MEDIUM ROAST
Our signature medium roast is the perfect blend of Brazilian, Honduran and Guatemalan beans. With bright and lively caramel, and chocolate notes this blend delivers a smooth rich coffee, perfect for the daily grind.
WHISKY THROTTLE | DARK ROAST
An aromatic blend of Honduran and Guatemalan beans deep roasted for a rich, dark, well-rounded cup. Serve it as an espresso or a traditional dark roast.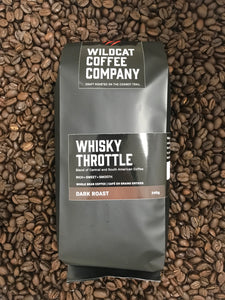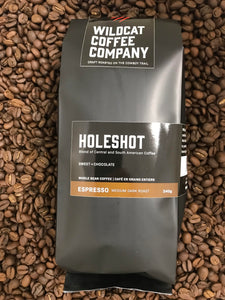 HOLESHOT | ESPRESSO
Our medium roast espresso is a perfect blend of Brazilian and Honduran beans. With mild-acidity, this espresso is smooth and satisfying for those that seek a deeper, rich coffee flavour. Perfect for cappuccinos, lattes; or enjoy as a traditional espresso. 
SHOP ONLINE
Coffee and accessories shipped directly to your door!